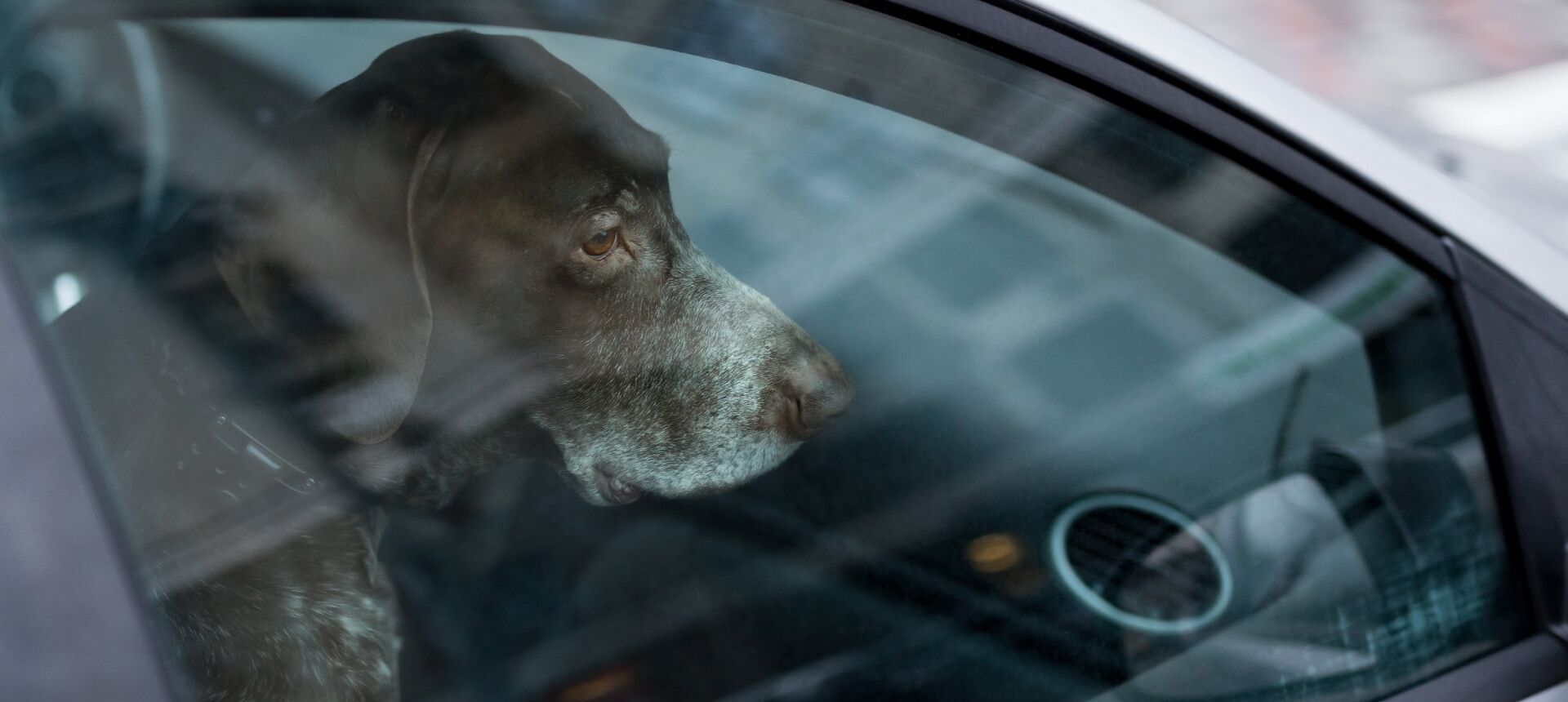 Animals in Distress
Animals in Distress:
Risks and Rights upon seeing an Animal left in a vehicle
Seeing an animal in distress due to being locked in a vehicle on a hot or even mildly warm day can be distressing. This article only deals with Animals and not other matters such as children or dependants. This article is an attempt to provide some insight into what you should be aware of in this situation when considering taking action.
Why leaving an Animal unattended in your car is a risk to the Animal and yourself
There are tests that have been conducted with respect to the rise in temperature that occurs in a car when unattended. These tests have been conducted by and/or involving the RSPCA and the Melbourne Metropolitan Ambulance Service.
Tests have shown that the temperature in a vehicle can go from 20 degrees to 60 degrees in the space of 20 minutes (approximately). 60 degrees Celsius could be fatal for an animal or child. These particular statistics occurred on day where the temperature was slightly under 30 degrees.
Risk for the guilty party
The Protection of Cruelty to Animals Act 1986 ("the Act") deals with a number of offences that a person may be charged with in these circumstances with respect to the treatment of animals.
The act of leaving an animal confined in a hot car for a period of time can cause, or is likely to cause, unreasonable pain and suffering and as such can amount to a charge of Cruelty under section 9 of the Act. The circumstances of the incident would all be considered. The penalties for this offence can be substantial.
If, leaving the animal in the car results in the 'death or serious disablement of the animal', that person can be charged with committing aggravated cruelty under section 10 of the Act.
If you see this occurring, what can you do?
Should you come across an animal in distress that has been left in a vehicle and you have concerns for the welfare of the animal, you should call the police on 000 immediately. If police cannot attend immediately, you should also contact RACV as they may have more availability and be able to attend sooner.
Taking Action
If the situation appears urgent, and after contacting the Police and the RACV, the situation has not been resolved in a timely matter, you may need to make a moral decision about whether you intervene and risk police charges to come to the assistance of an Animal in distress.
Should you intentionally damage another persons' vehicle to alleviate the situation you have come across could lead to charges under the Crimes Act or Summary Offences Act. That would be at the discretion of Victoria Police. Such offences can arise when a person intentionally and without lawful excuse destroys or damages any property belonging to another or himself and another.
A potential defence to a charge can be raised if there was a lawful excuse being that the conduct engaged in was to protect property belonging to yourself or another and at the time your believed that the property was in immediate need of protection and the means you used were reasonable having regard to all of the circumstances.
Given the above, if you felt it completely necessary in the circumstances to protect the animals wellbeing, you have made attempts to contact authorities and they have not been able to resolve the matter, you may have a defence to intervene.
Our office has experience in dealing with these matters and would be happy to assist in advice on charges or discussing a possible defence to a charge should the above situations eventuate.
If you have any questions about the above information or you would like assistance, please contact us on 0401 049 809 or at kirk@olympuslawyers.com.au.
The information on this website is of a general nature only. It is not, nor is it intended to be legal advice. You should consult a lawyer for individual advice about your particular circumstances.